Key Account Manager
Abios is a world leading B2B provider of esports data, odds and statistics. Become part of shaping the future of esports by getting deeply involved with the leading organisations.
Become part of shaping the future of esports!
Abios is a Stockholm-based esports company, founded in 2013. Since then, we've provided industry-leading esports data and technology across the globe. Our customers include world-famous esports teams, search engines, and sportsbooks. We provide them with ways of decoding, making sense off, and using data from esports tournaments and matches. The data is made available through APIs on which entire esports products can be built, to tools for statistical analysis, odds, and data visualisation. Our headquarters are situated in Stockholm, Sweden with offices in Manila and Tallinn. 
Abios strives to provide the building blocks for the growth of the esports industry. You can be a part of that journey! We are looking for great people who aim to set new standards for best practices and share our love for esports! As the industry grows and more companies become invested, the need for esports data grows. We are now looking to expand our Sales Team to support the growing demand.
Work with our Esports Sales Team!
Working closely alongside the entire Abios team of esports enthusiasts, the Key Account Manager will be part of managing industry leading betting, media and startup client relationships.
Role Description
You will be in charge of selling and distributing Abios products to large clients around the world looking to enter the world of esports.
Build and manage a portfolio of customers during your Abios lifetime. Be the dedicated point of contact for all product sales and ensure customer success.
Act as a key bridge between sales and product teams to ensure all products are fit for launch and have a clear commercial basis.
Attend and conduct sales meetings, either alone or in support of other sales colleagues.
Regularly travel around the world for client meetings, representing Abios at industry events.
Track the delivery of esports sales targets across all regions, identifying gaps and helping to build a world-leading esports sales team.
Collate market feedback for new products and future business plans.
With Abios growing tremendously in a market such as esports you can be part of both shaping the company and your career.
What we are looking for 
- Minimum of +5 years of prior experience within B2B-sales or Customer Management.
- Excellent communication skills.
- Fluency in written and spoken English.
- The ability to thrive in a fast-paced startup environment.
- A passion for esports.
- Skills in prospecting, presenting and buying behaviours.
Our Offer
Exciting job field with the opportunity for personal development.
Stockholm's best view from the office on the 9th floor of Södra Teatern in central Stockholm.
The strength and security of an expanding and established company.
Excellent working climate in a motivated international team.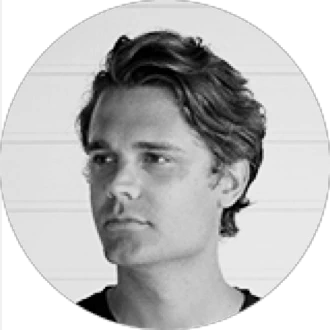 Related jobs
About Abios
Abios is the world leading B2B provider of esports data and statistics.

Founded in early 2013 with its roots at the Stockholm School of Economics and Royal Institute of Technology, Abios now works with more than a 100 clients from all over the world. The company started out as a calendar and statistics hub for esports where you could follow your favourite teams, players and tournaments. However, since 2016 the company has focused solely on providing and distributing such data to the large number of businesses entering esports. As the demand for more advanced data products grow in all sectors of the esports ecosystem Abios works closely with its clients to shape the future of esports.